End to End Sales Rep
We are hiring for an end-to-end sales rep with the opportunity of becoming a pure inside sales rep
The primary function of this role is to close leads either lined up from their own efforts or other reps on the team.
Responsibilities
- Researching prospects based on the customer avatar
- Scraping emails and building lead lists
- Sending personalized linkedin and email messages
- Qualifying prospects via 15 minute discovery calls
- Routing qualified leads through the general or personal booking link
- Managing the sales cycle from generating the lead to closing the lead
- Constantly optimizing sales pitch & script
- Mining the CRM for leads
- Updating CRM to reflect opportunity statuses (demo completed, demo completed not closed, blacklist etc.)
- Updating tracking sheet (daily) with key metrics
Compensation
- This is a commission based role with earning potential upwards of $100k USD per year.
Current Offers
- Salesprocess.io (Helping SaaS, Consulting & Service Based Businesses Scale)
- Intentflow (Providing Companies with Buyer Intent Data)
Apply
Your application has been successfully submitted.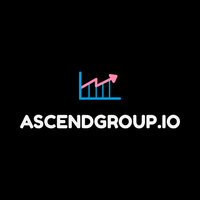 Helping World Class Companies Sell Their Products & Services